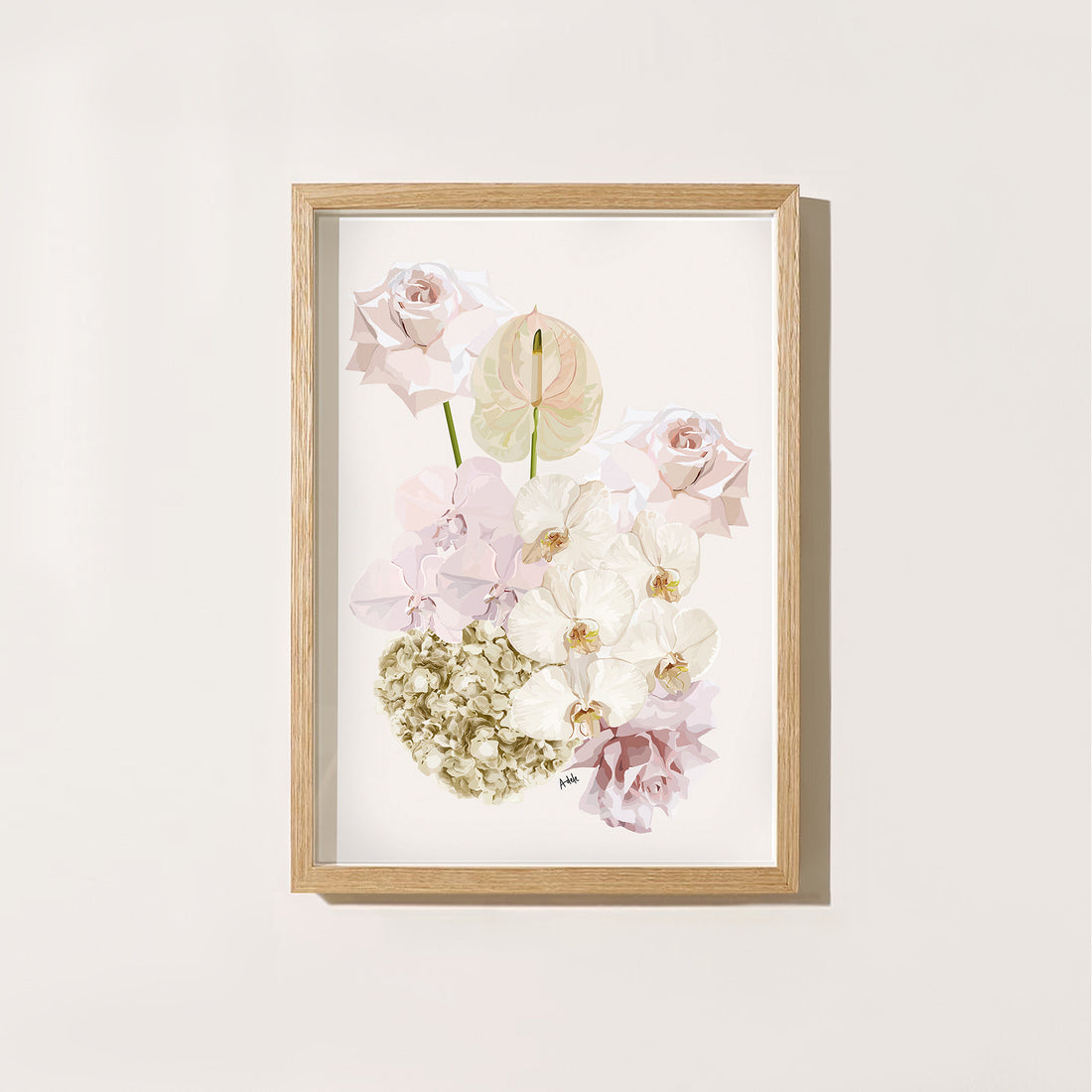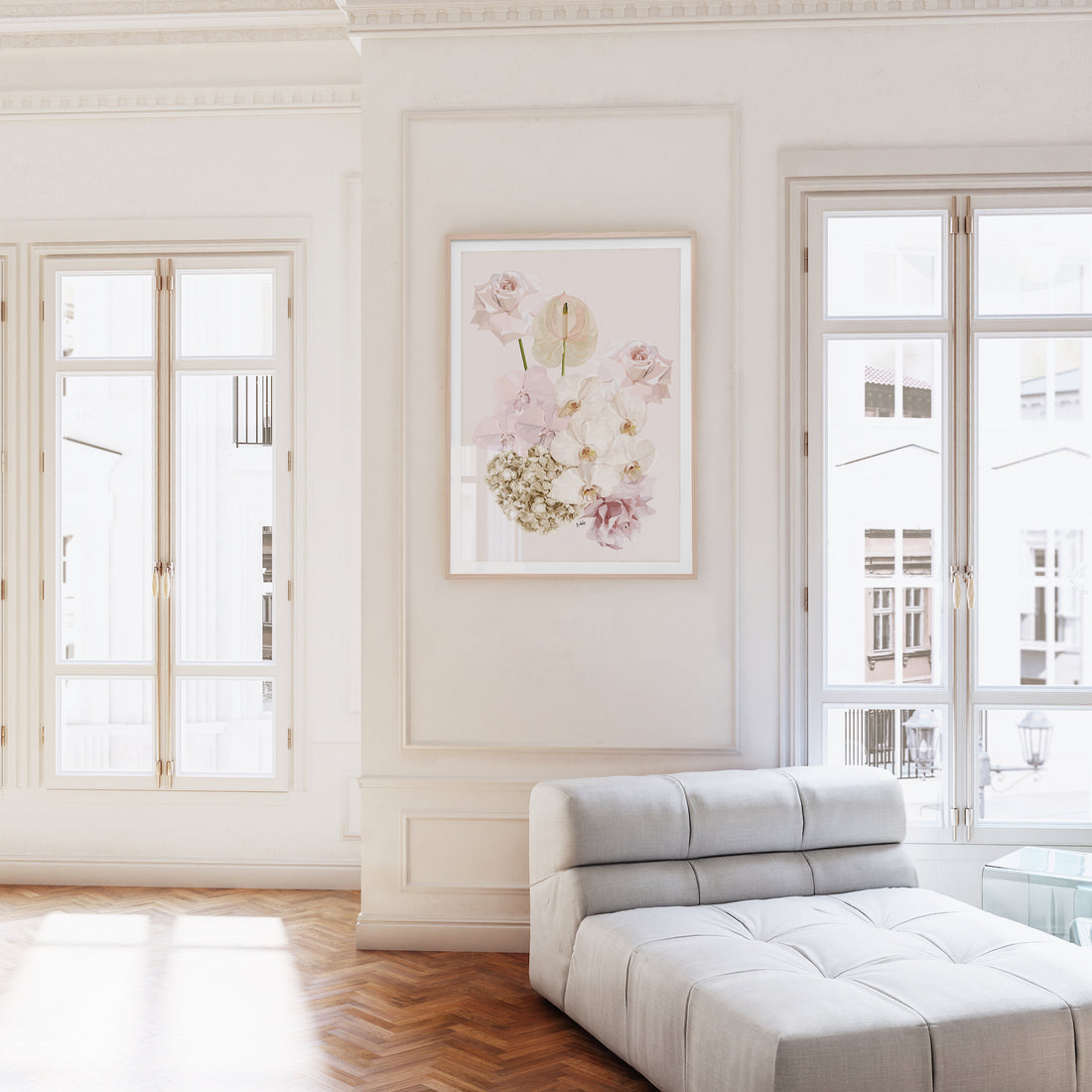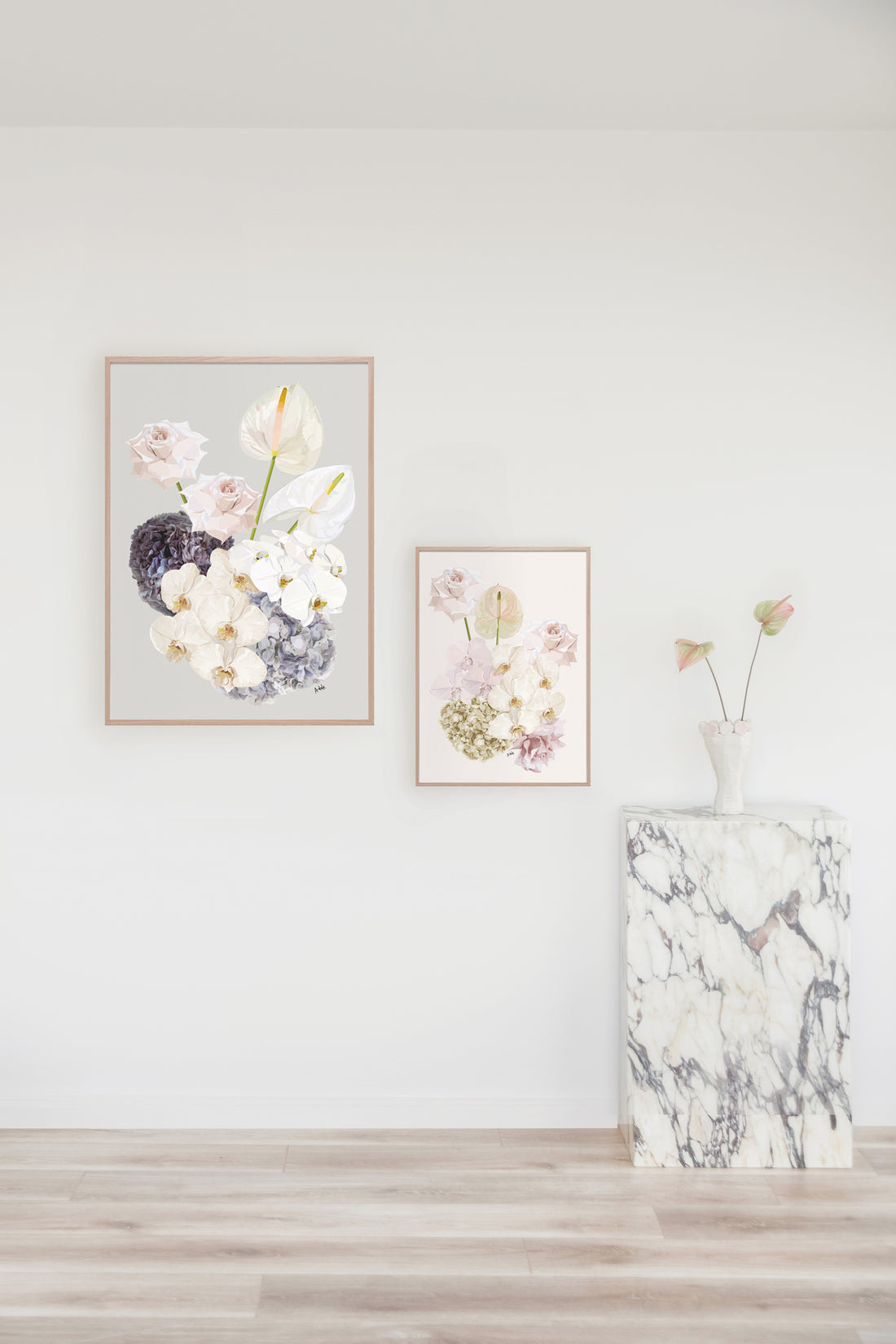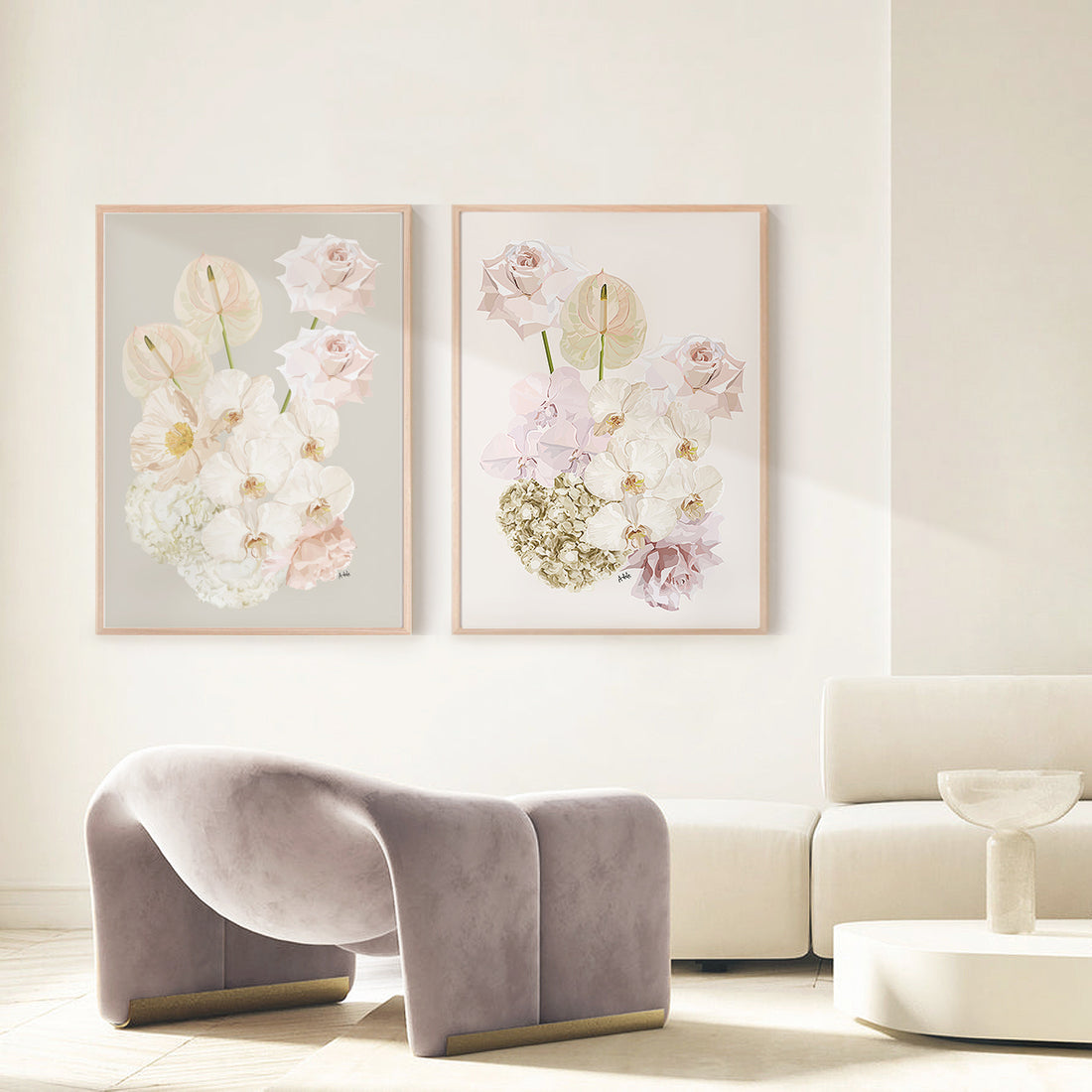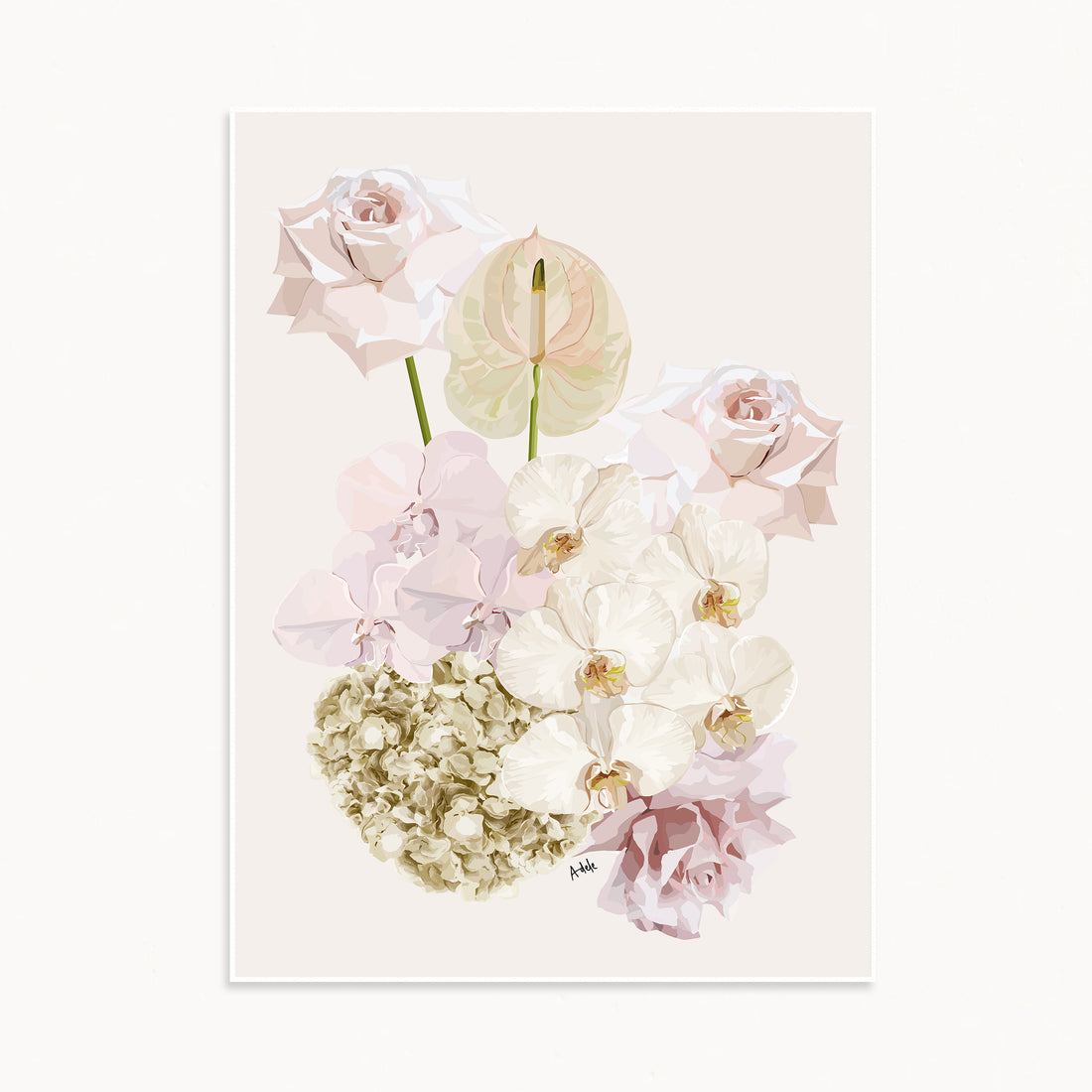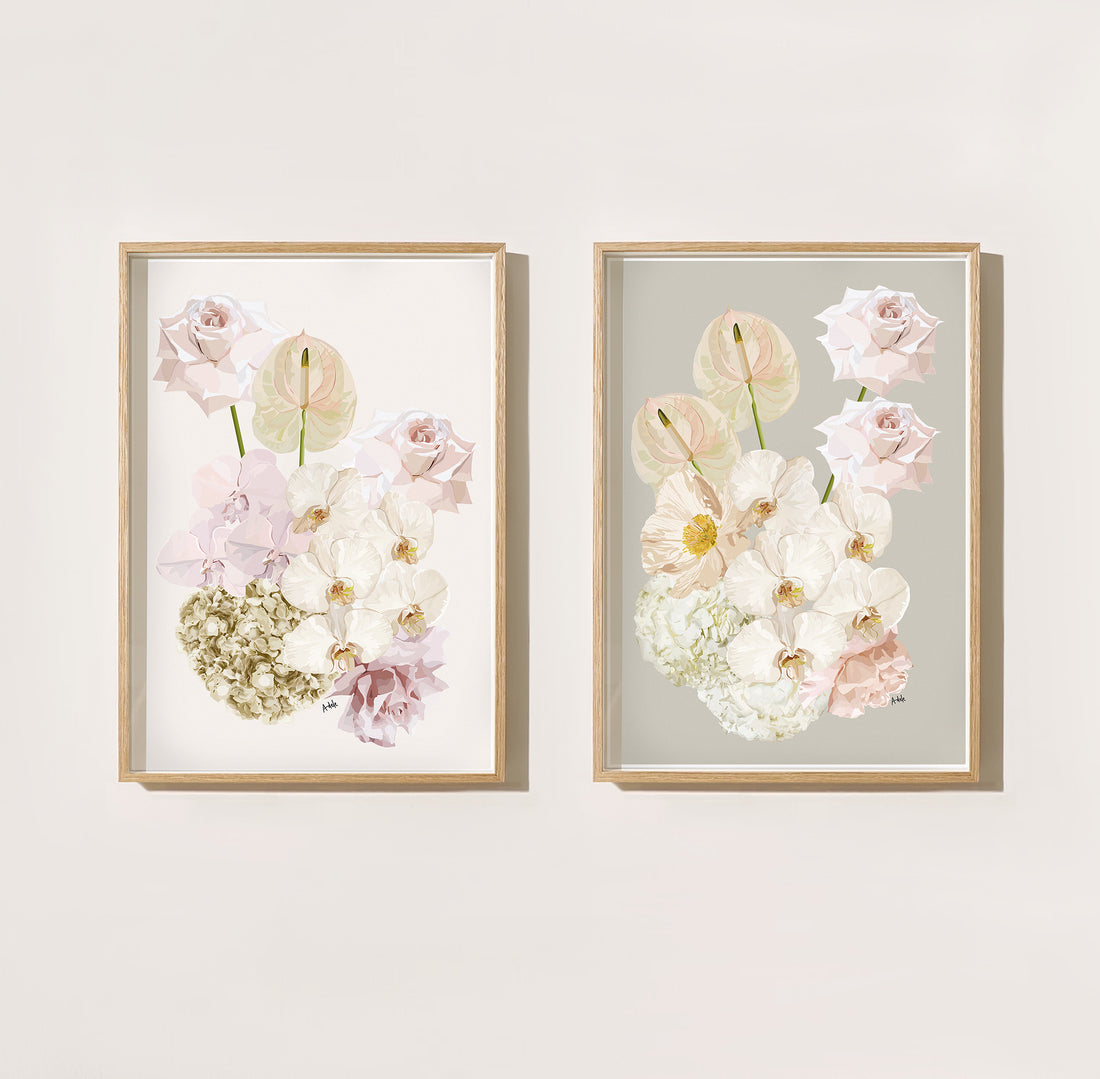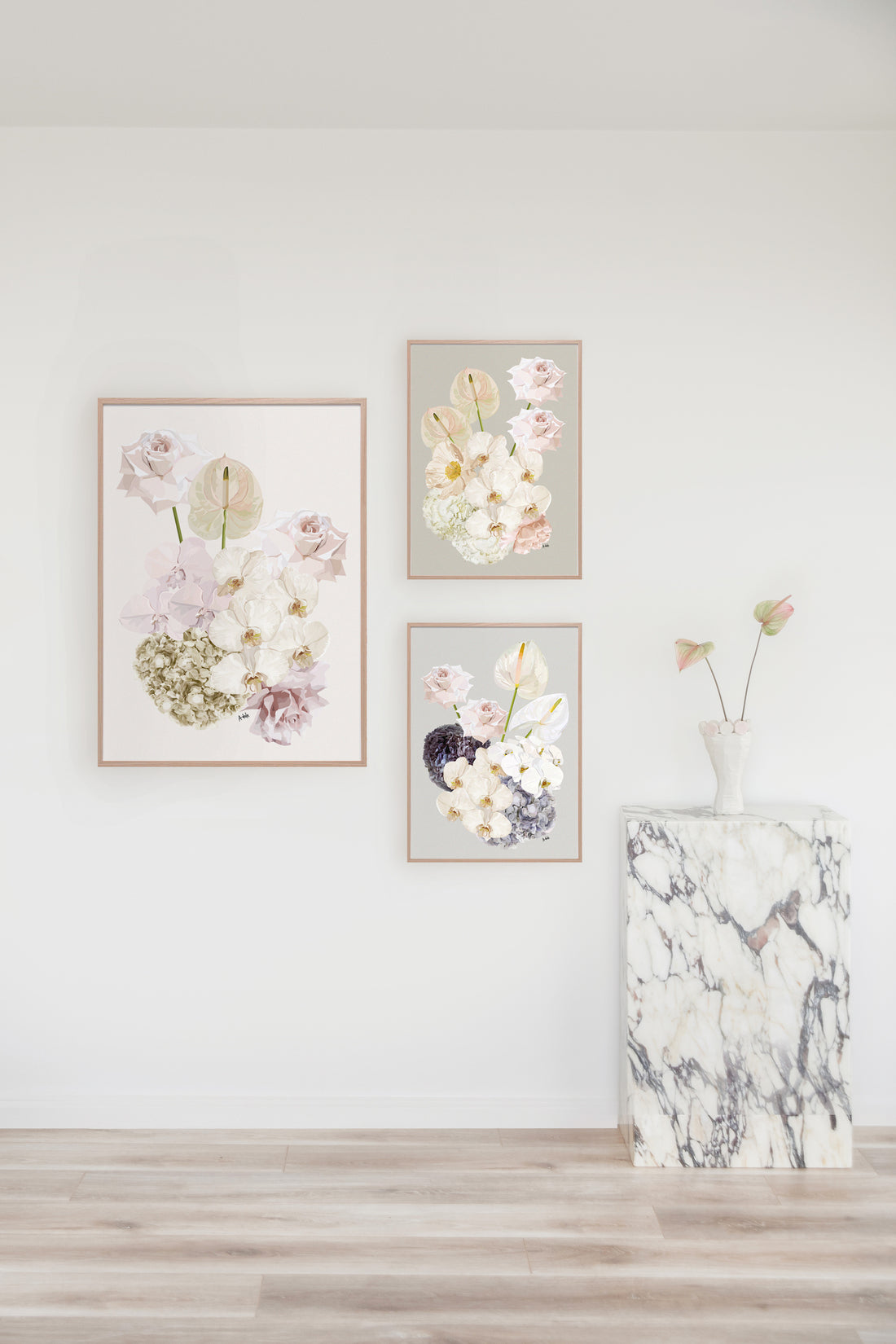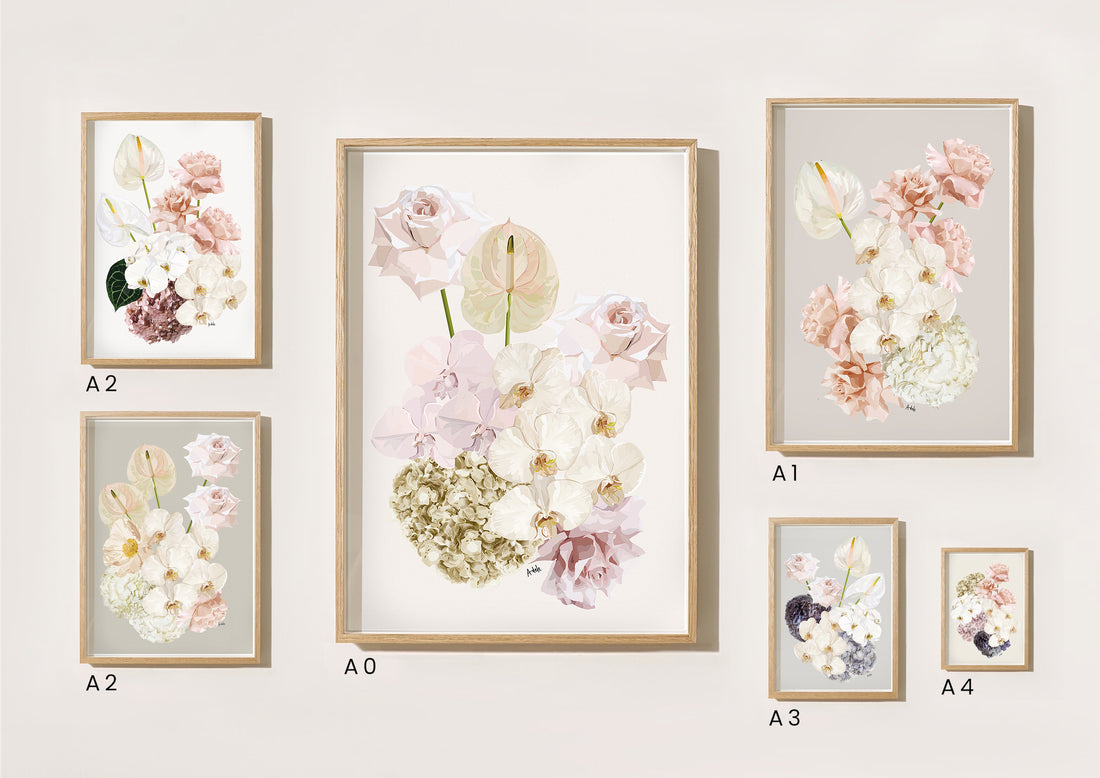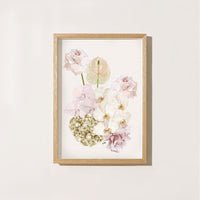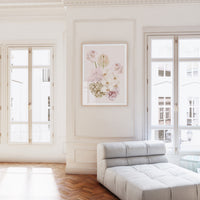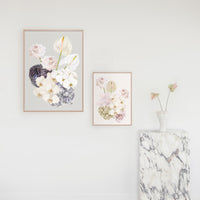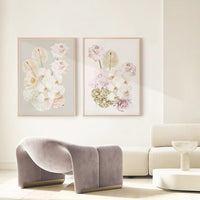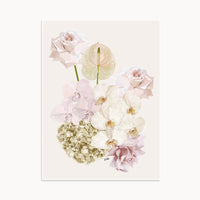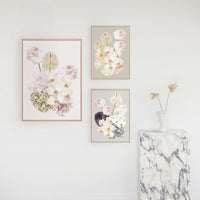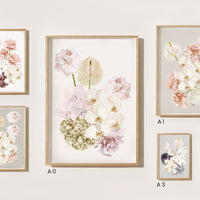 Euphoria – dreamy – soft - playful
'Euphoria' gives all the good feels, a dreamy, subtle, feminine palette, luxe florals in beautiful lilacs, soft lavenders, pinks, minty greens and delicious cream beige notes. Euphoria will take you to your happy place and add some magic to your walls.
Euphoria means "the experience (or affect) of pleasure or excitement and intense feelings of well-being and happiness. Certain natural rewards and social activities, such as exercise, laughter, listening to or making music and dancing, can induce a state of euphoria."
Euphoria is a reminder to keep going in testing times and remember all those little and big wins.
-
View the catalogue to get a feel for the inspiration / moodboard behind this gorgeous print.

Limited Edition paper print available in five sizes. Please note this product is a print only - frame is not included.
Limited Edition of 50 per size
This is a premium fine art print I would highly recommend getting help from a professional to frame. However, these prints were designed to fit in standard frames so if you were to frame yourself, PLEASE HANDLE WITH THE UTMOST CARE.
Handle the edges of the print without touching the front surface, and with larger prints, it may help to get a second person to carefully help. 
Every print comes with a certificate of authenticity – as these are limited to 50 editions per size in each design.
FREE SHIPPING AUSTRALIA WIDE. 
__________________________________________

Materials: Printed on premium 100% smooth cotton rag (no optical brighteners) using archival inks.
Size: Final print size as noted below (5mm white border included in final print size)
A4  (21cm x 29.7cm)
A3  (29.7cm x 42cm)
A2  (42cm x 59.4cm)
A1  (59.4cm x 84.1cm)
A0  (84.1cm x 118.8cm)
__________________________________________
Framing:
Print sizes are standard and will fit ready-made frames - an idea of where you can purchase frames include Country Road, Officeworks, David Jones, Ikea and various homeware stores.
Be mindful of the finish you want – some frames come with a matting board, if you like the white border the matting board gives then keep that in mind when choosing a frame size.
Have a look through my styled images to see frame options as these prints can be framed flush or with the matting board 😊
__________________________________________

 Please allow approximately 2-3 weeks for delivery.
*please note colours may appear slightly different on various screens and devices. The edge to edge image depicts the scanned artwork and is the closest reference to the print colour you will receive. Be mindful that photoshoots and styled imagery you see may have filters or be brightened when editing, but I promise you will adore your new piece up close and it is even better in person.