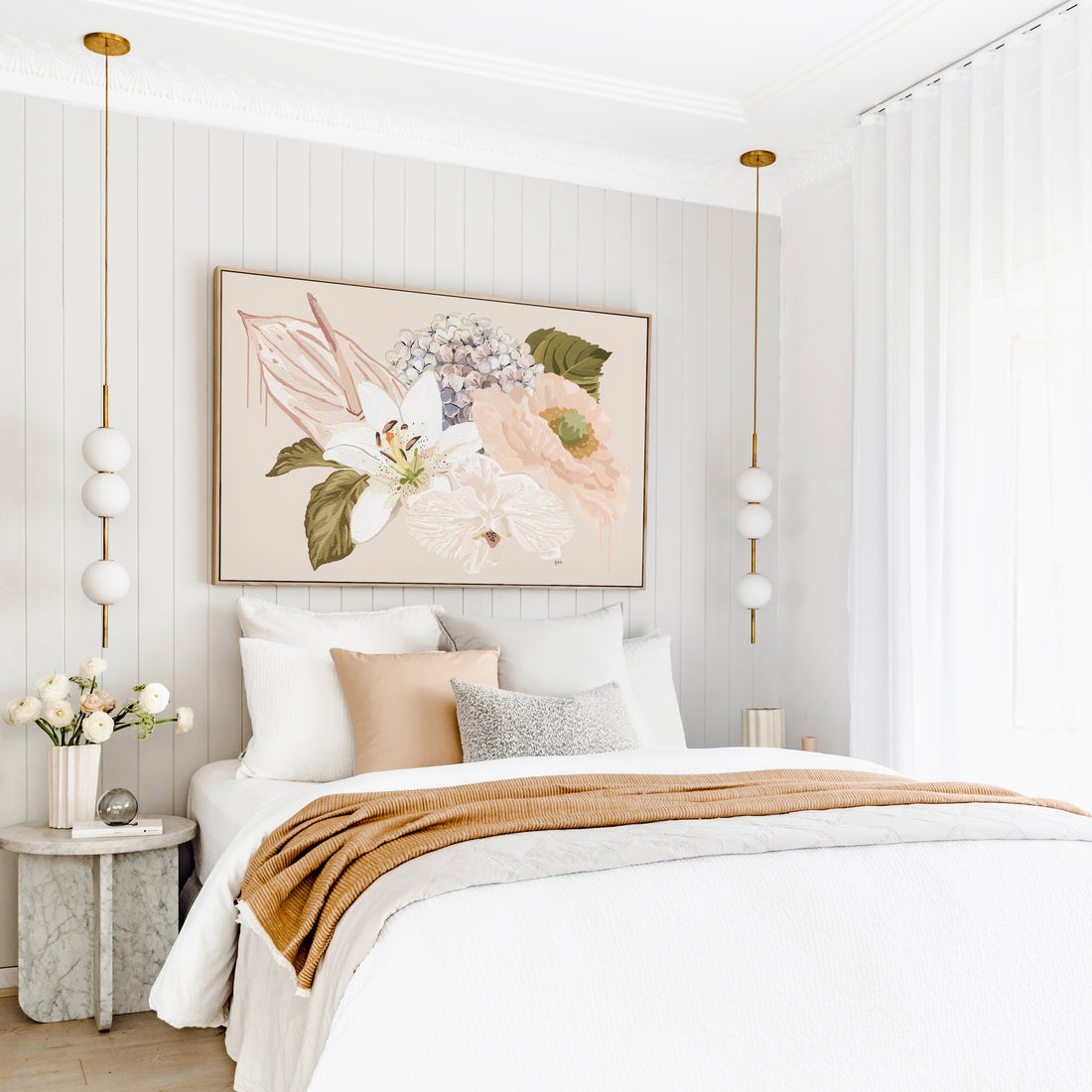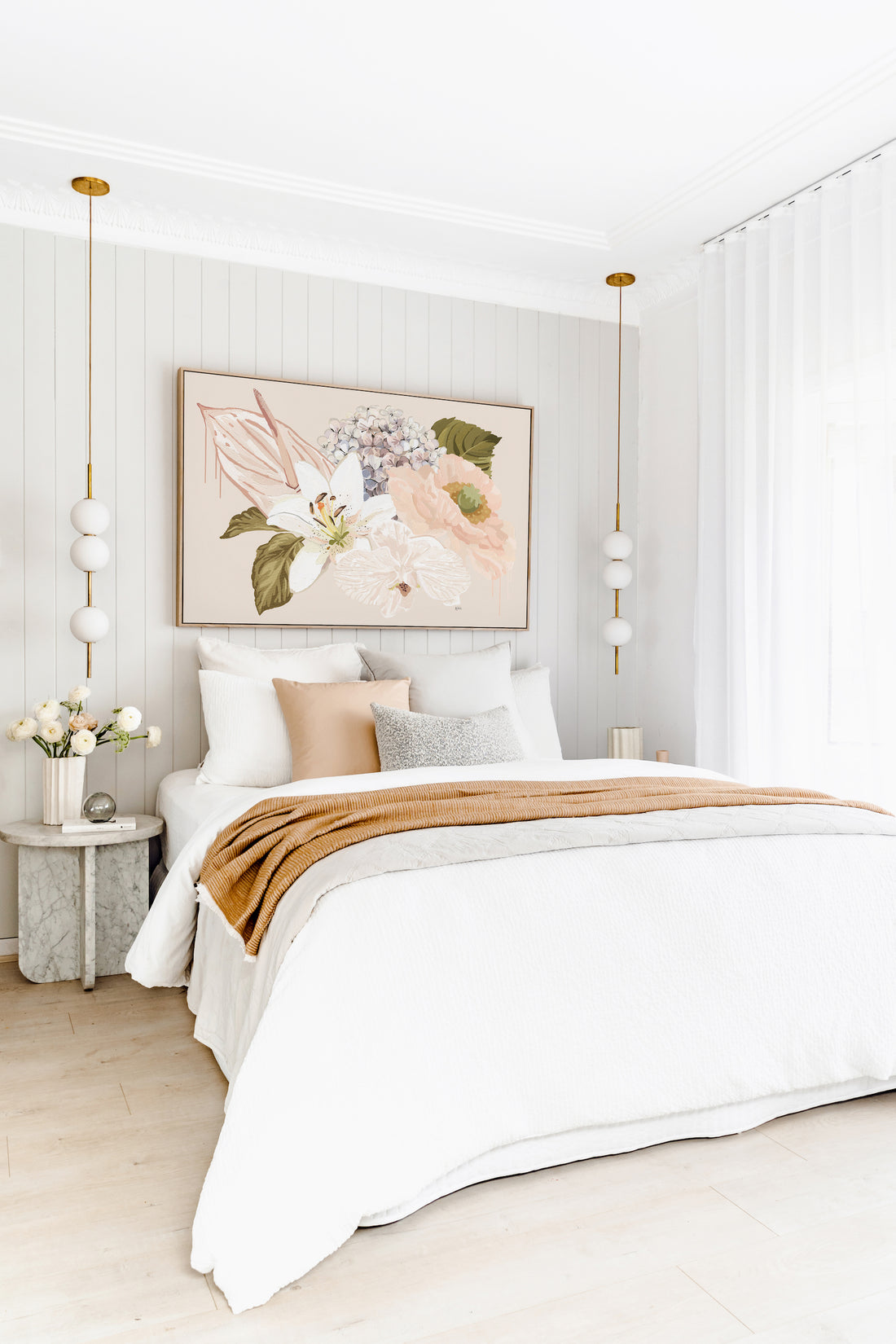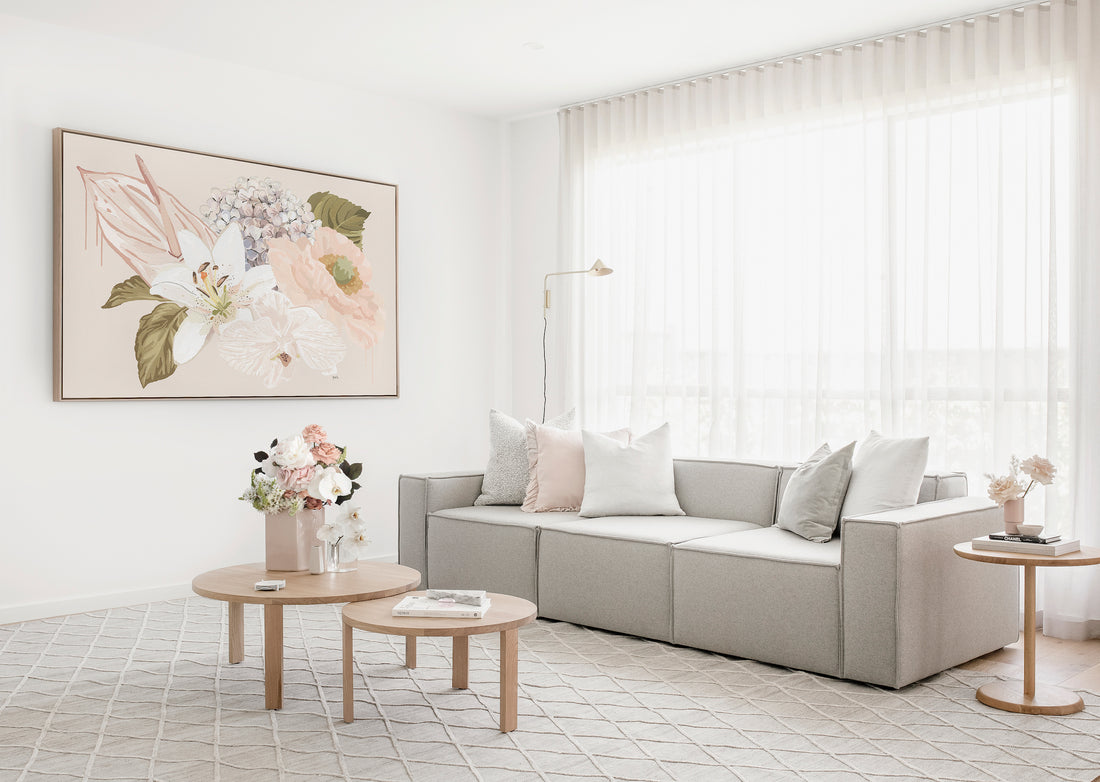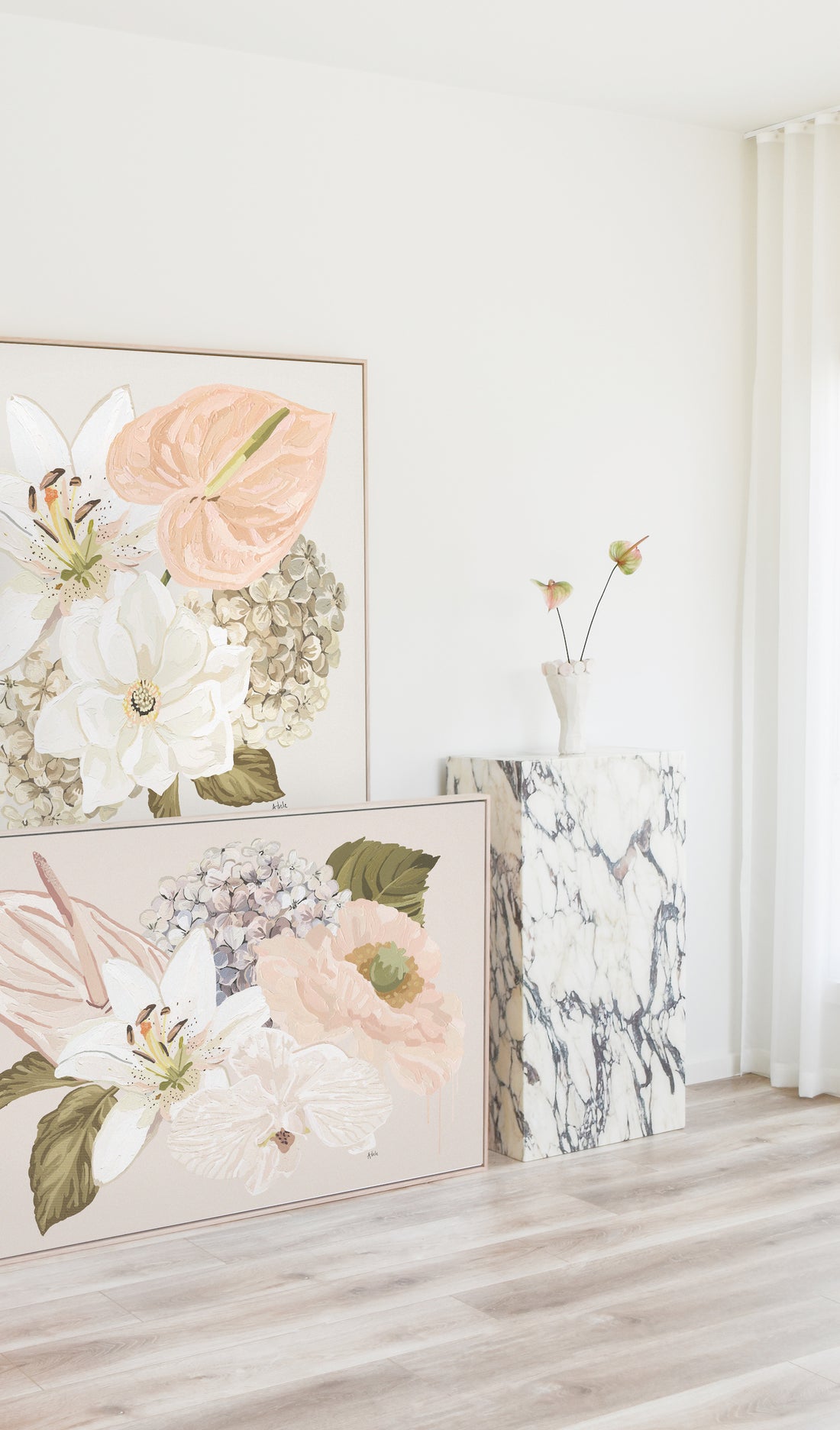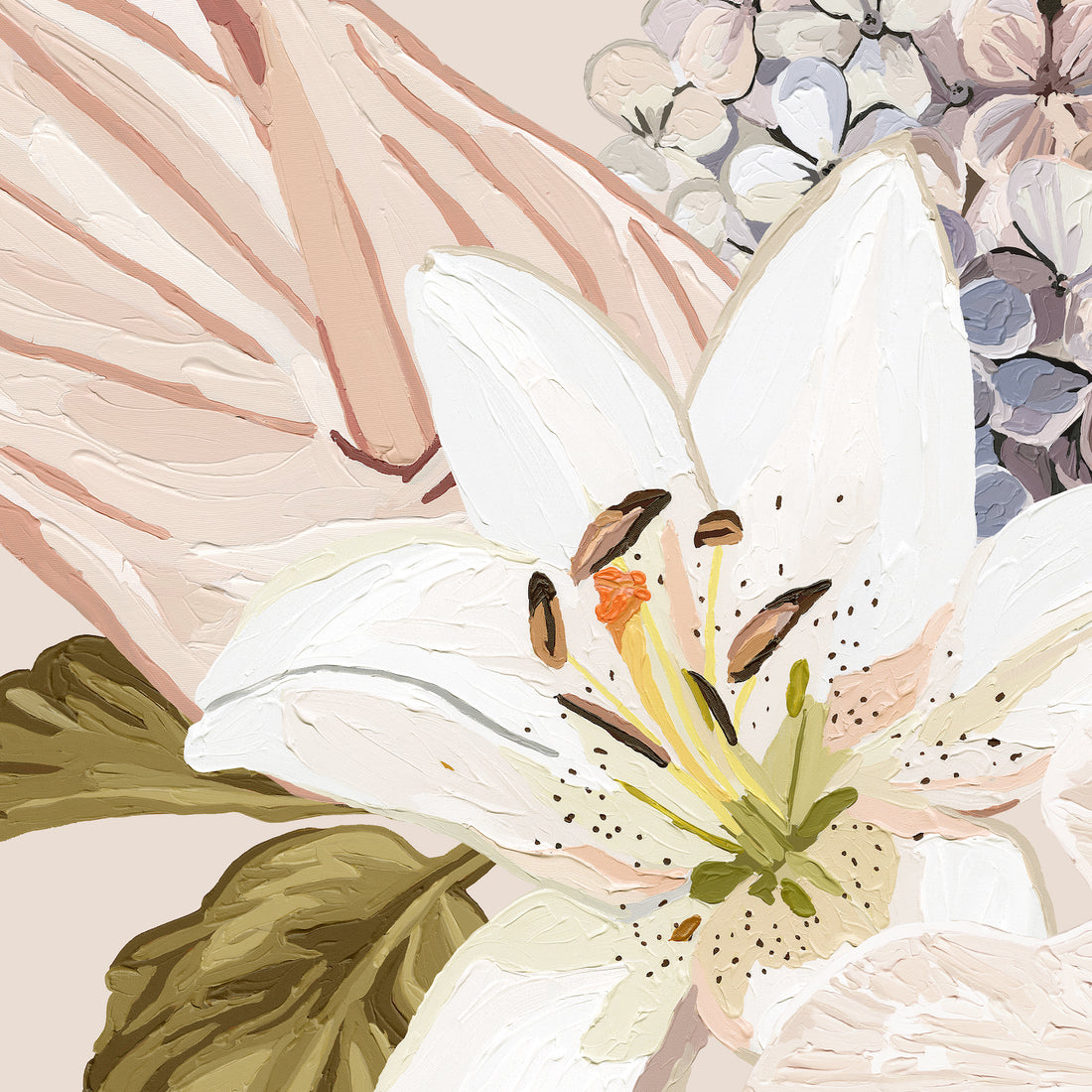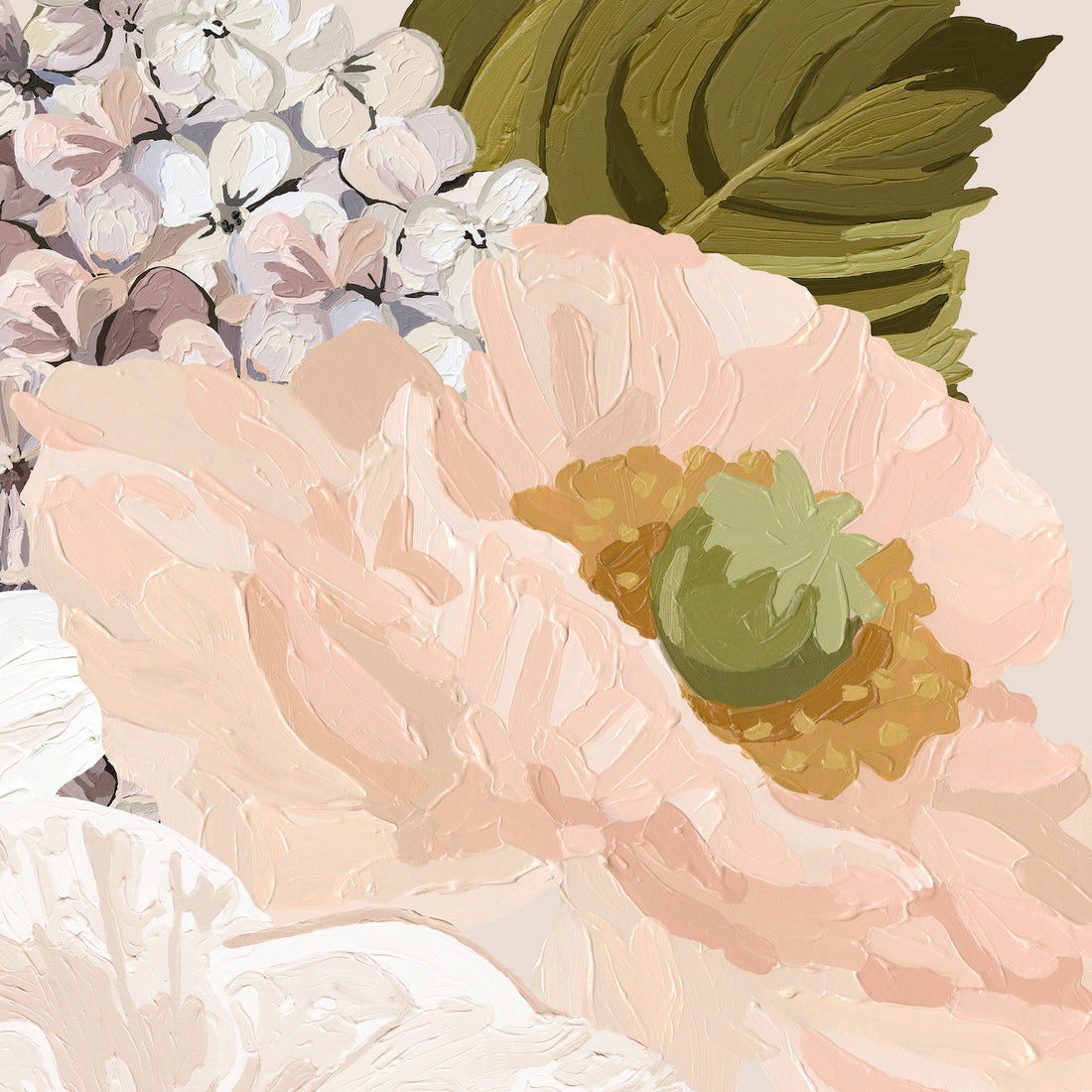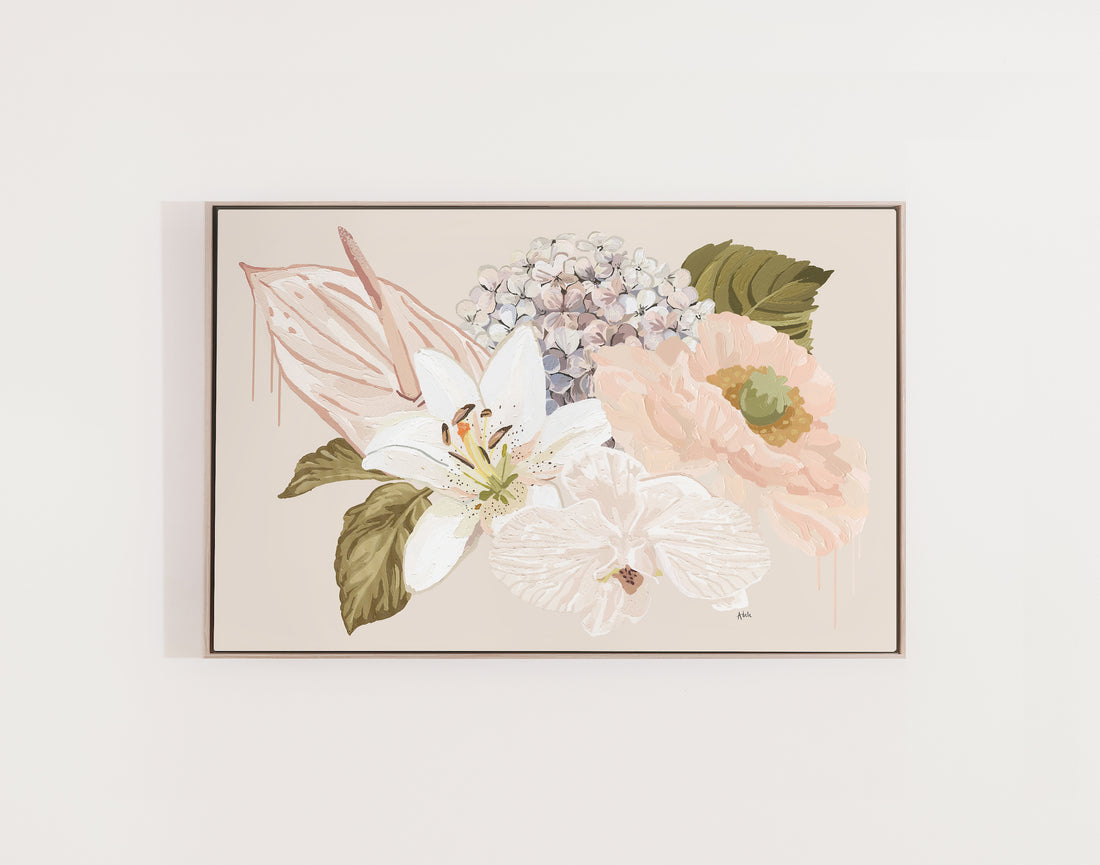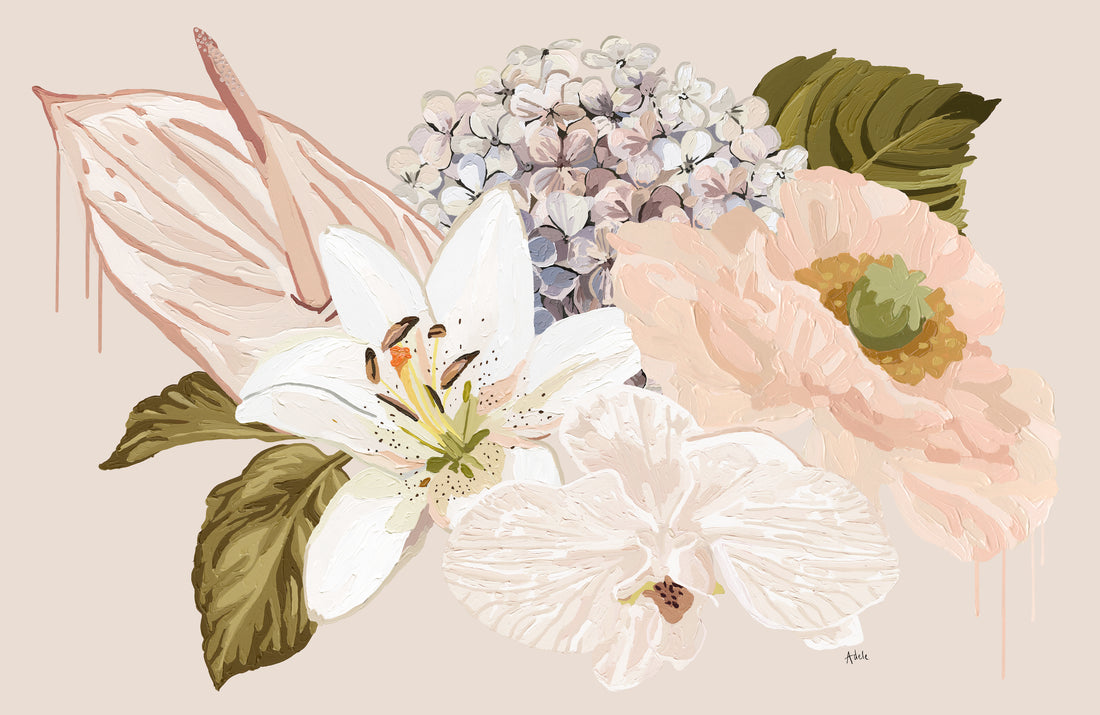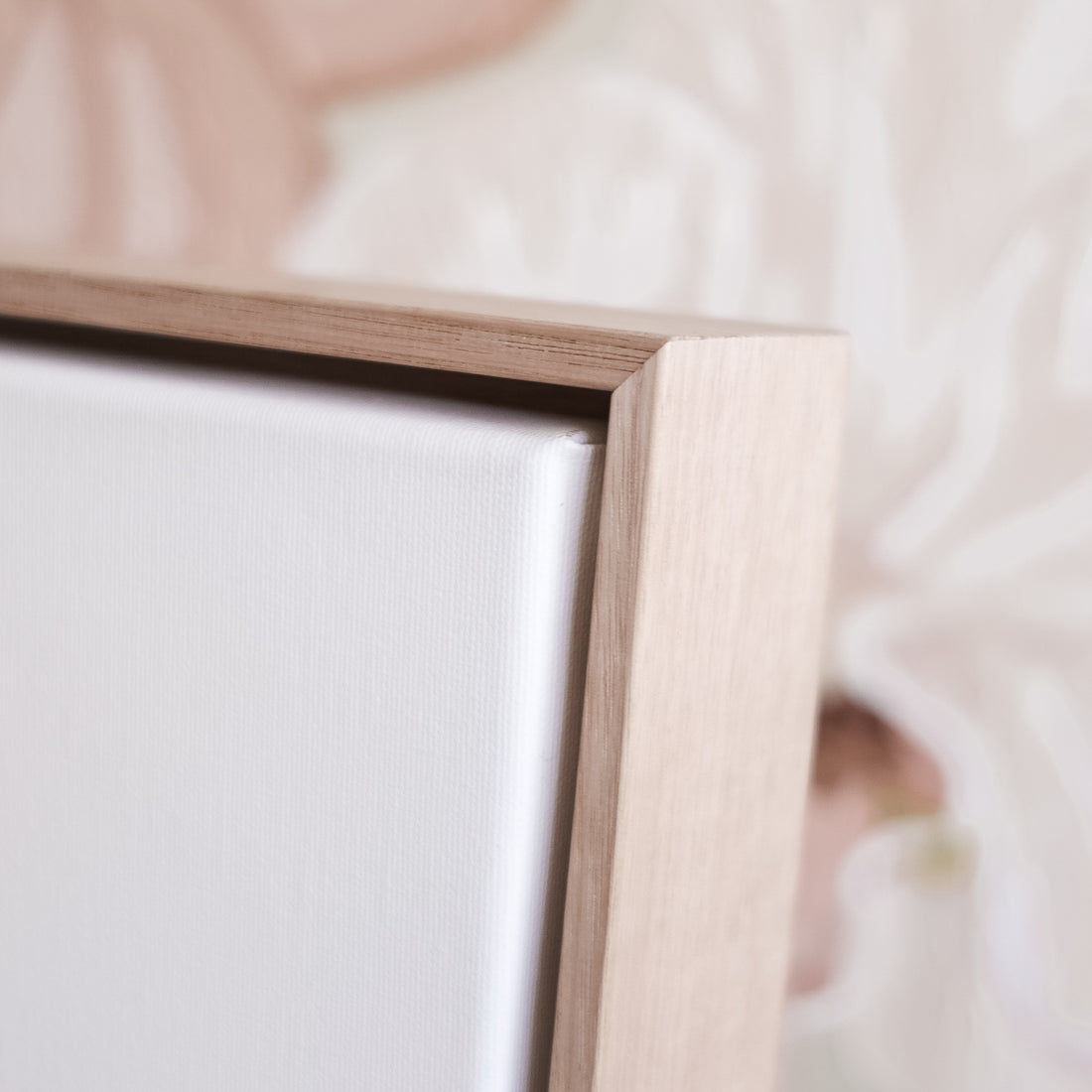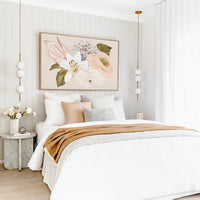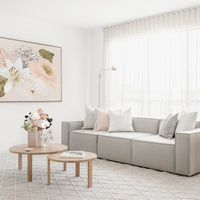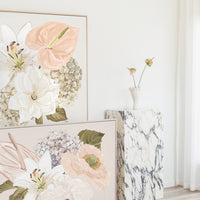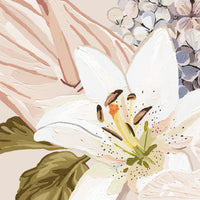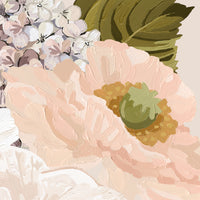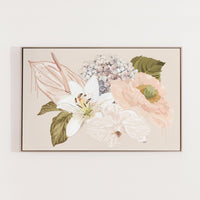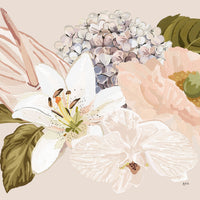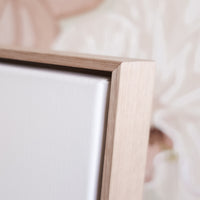 Featuring a lily, anthurium, hydrangea stem, poppy and orchid.
Lily is such a gorgeous piece, the blush tones with a soft sandy beige background give all the calming vibes. The pop of dusty blue tones adds a beautiful contrast and the earthy green olive leaves add depth to this beautiful artwork.
__________________________________________
Limited Edition canvas print from my Flora '22 collection ~ available framed or unframed. 
Limited Edition of 30 per size. 
Vibrant, superior colours printed with archival ink on premium 380gsm cotton blend canvas.
 
FREE SHIPPING AUSTRALIA WIDE.

__________________________________________
 
All 'unframed' canvas prints come rolled in a tube (canvas does not come stretched). 'Unframed' canvas prints come with additional 5cm all the way around to allow for stretching.
 
Framing: Tasmanian Oak shadow box frame. 
 
Both framed or unframed limited edition prints are made to order ~ please allow approximately 3-4 weeks for delivery.

*please note colours may appear slightly different on various screens and devices. The edge to edge image depicts the scanned artwork and is the closest reference to the print colour you will receive. Be mindful that photoshoots and styled imagery you see may have filters or be brightened when editing, but I promise you will adore your new piece up close and it is even better in person.