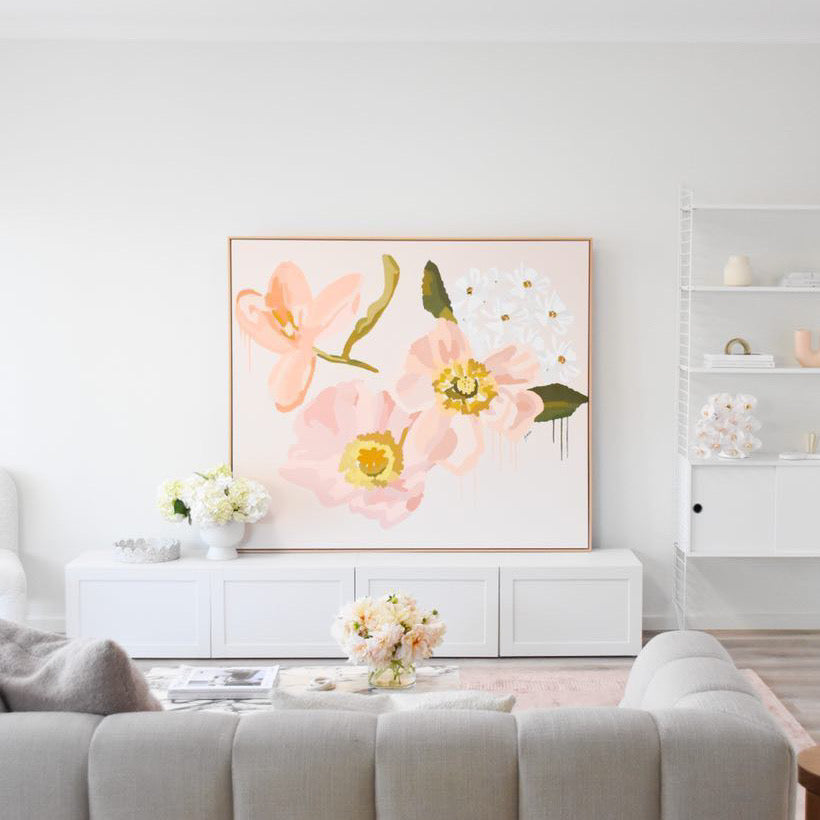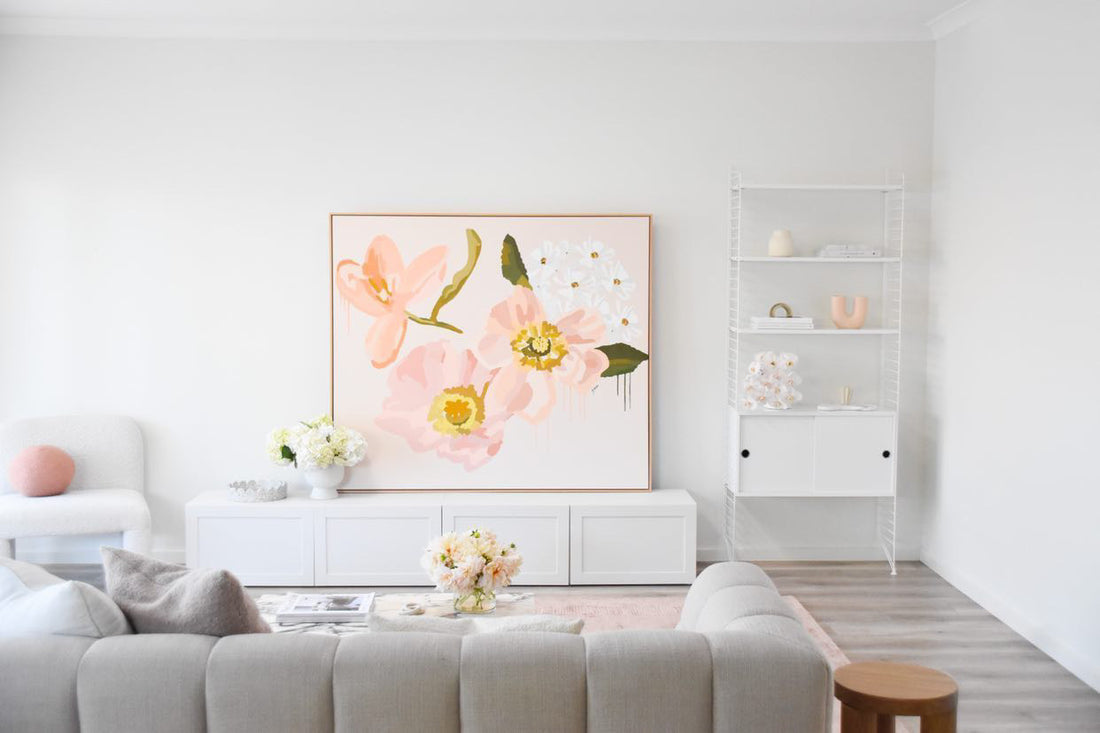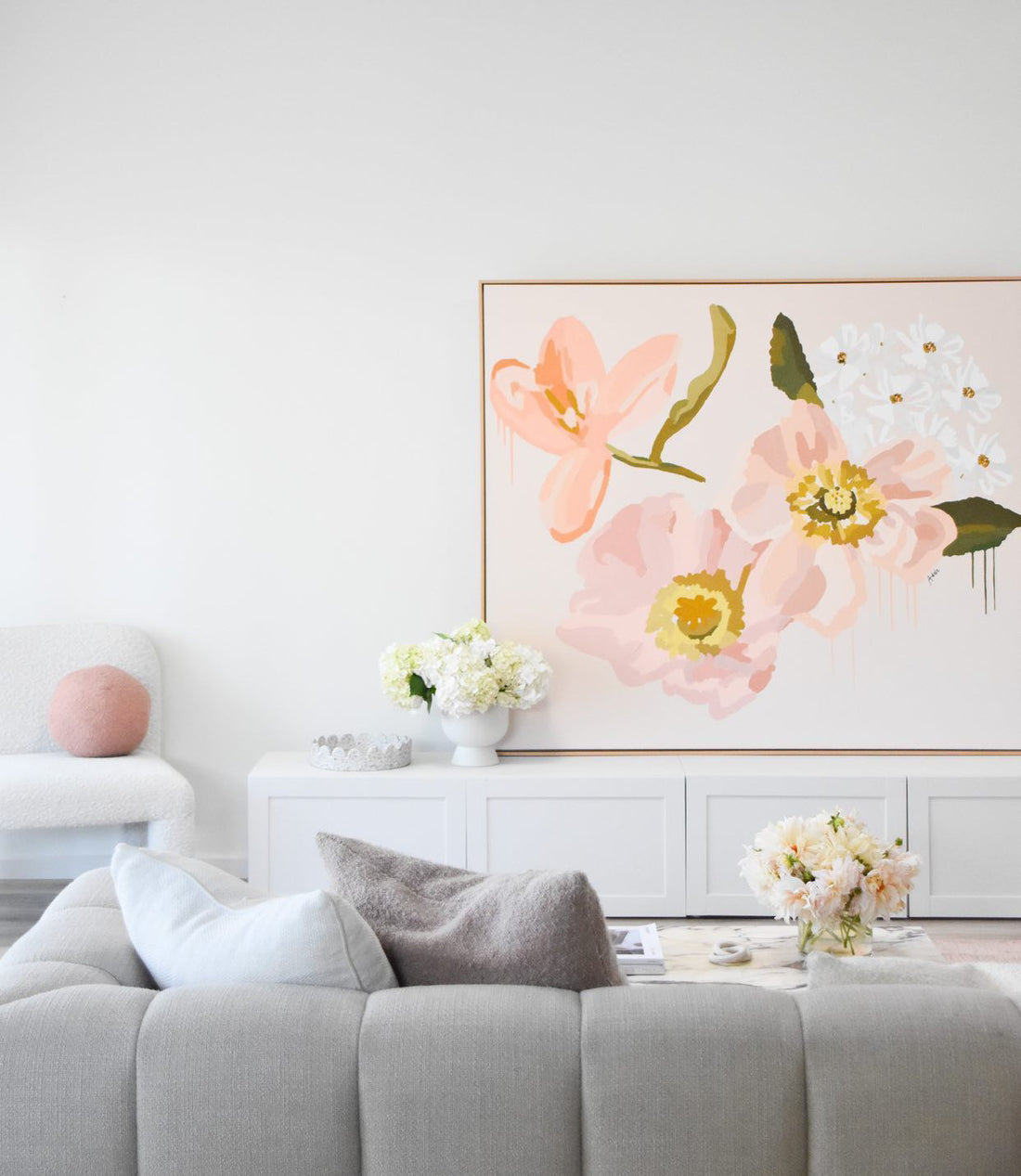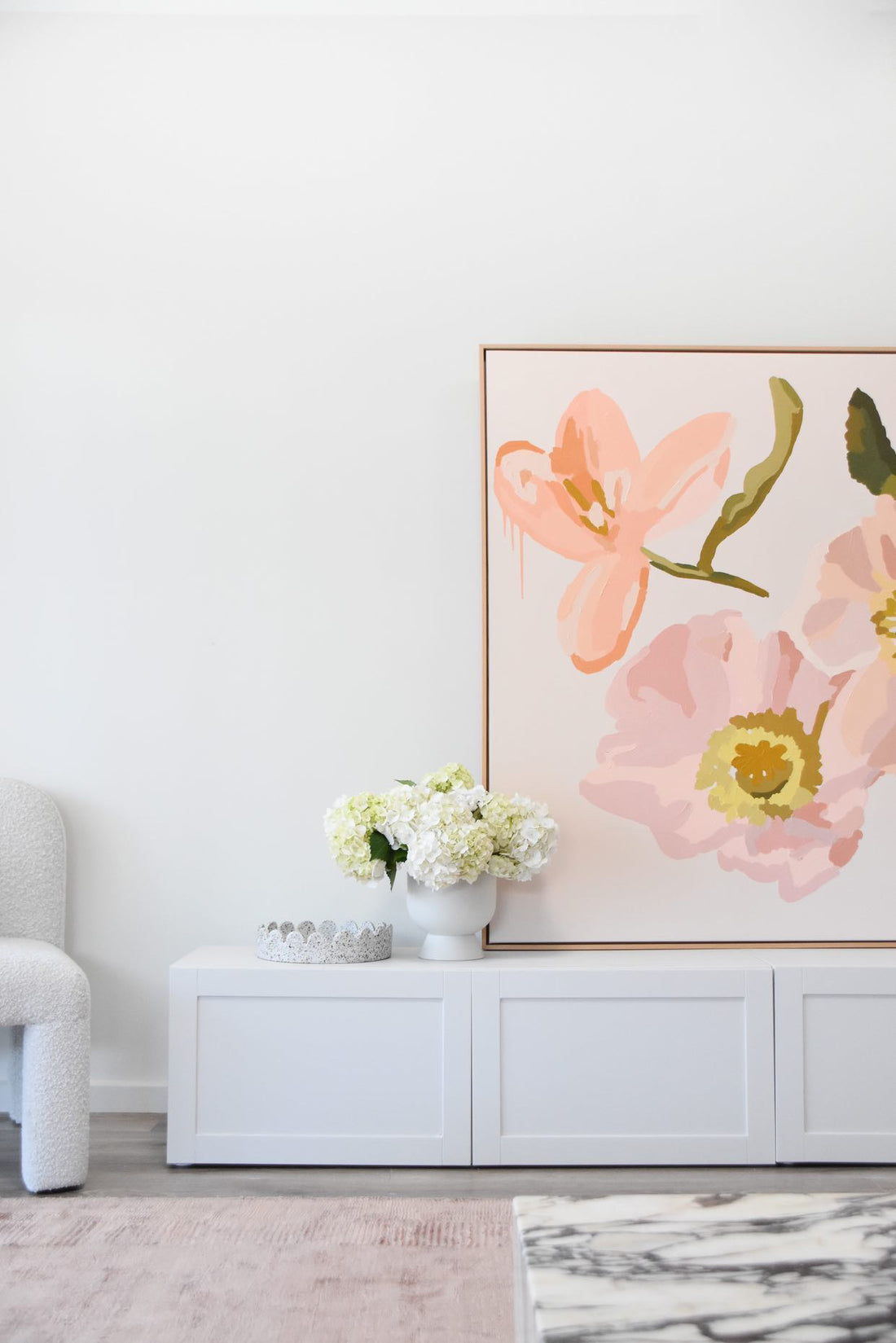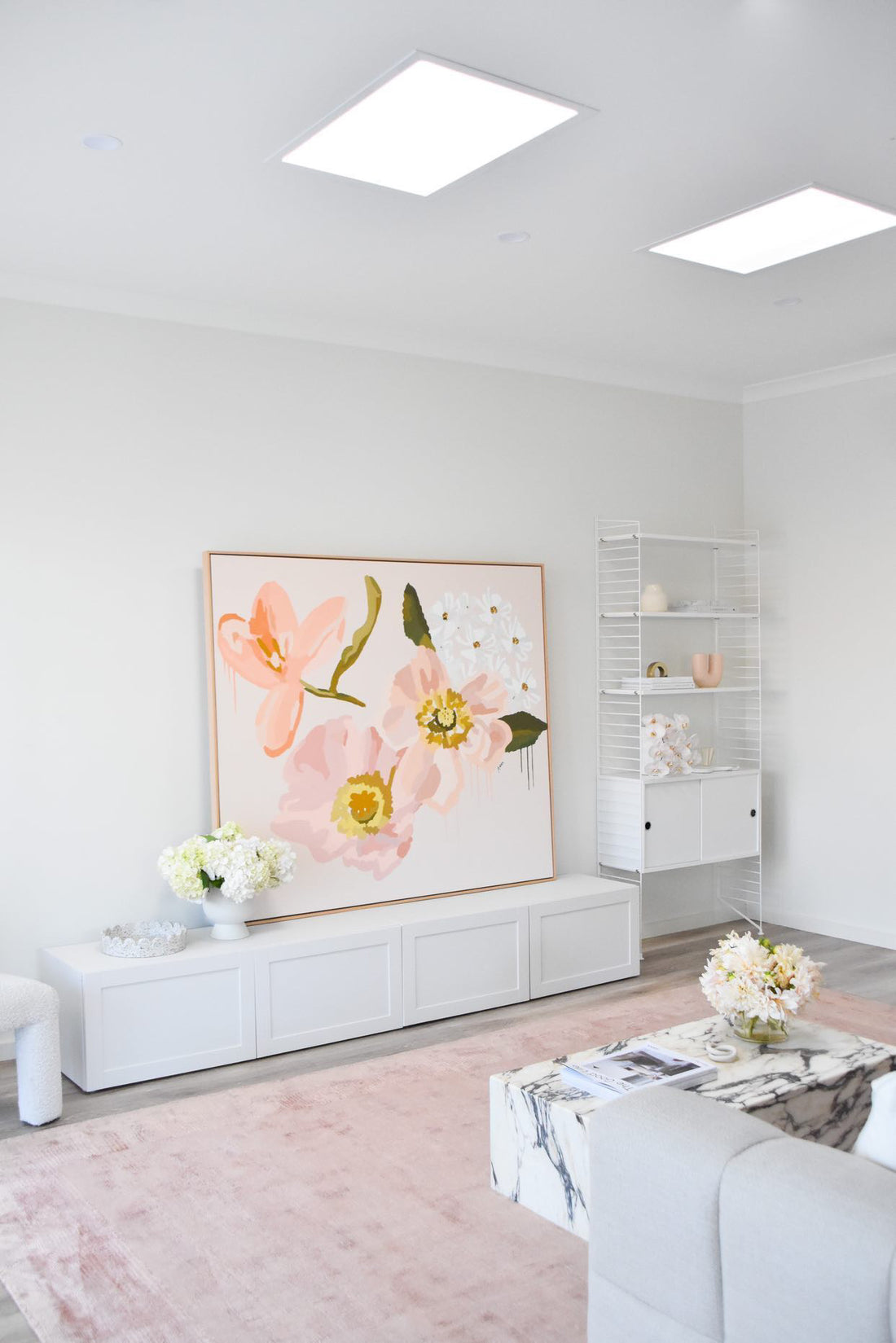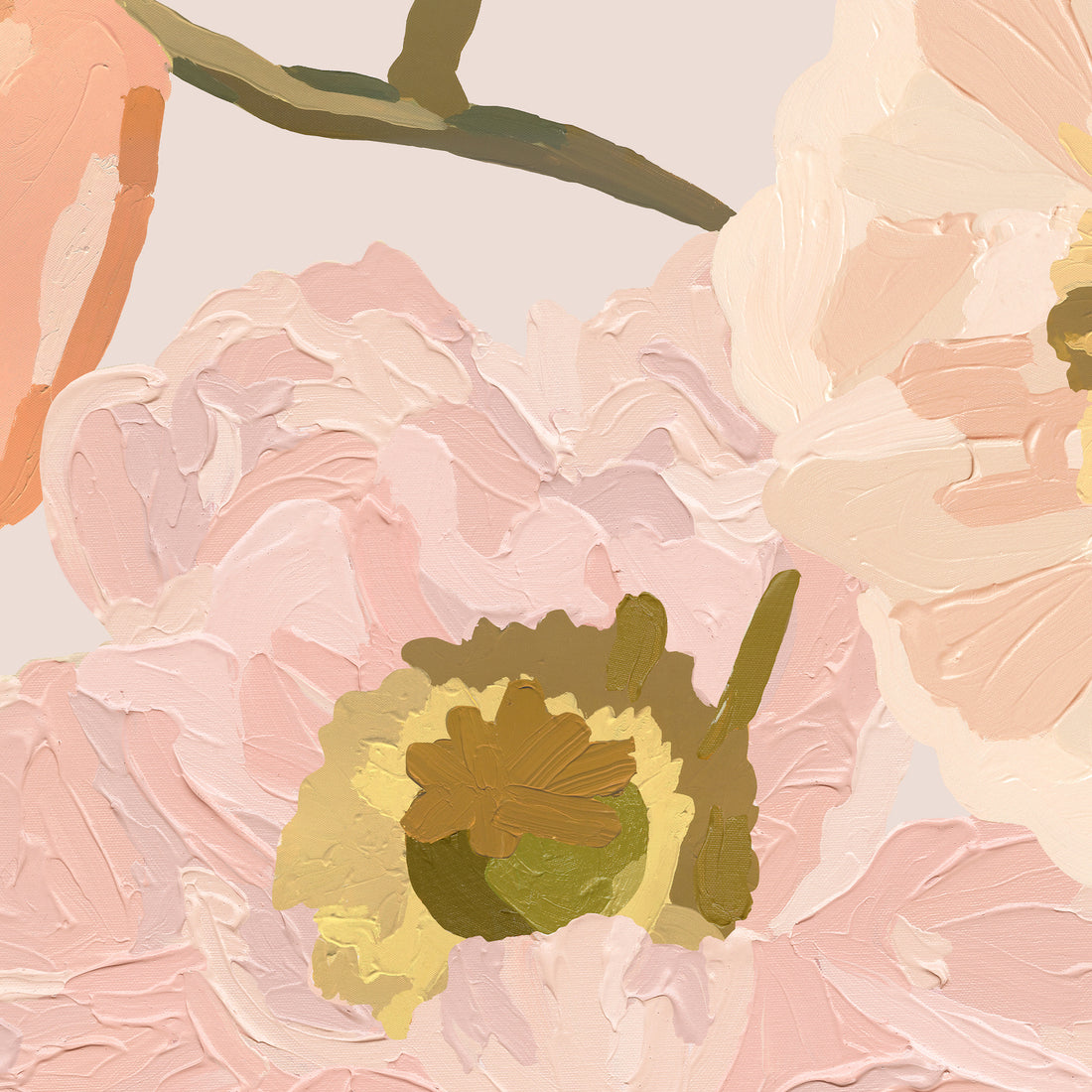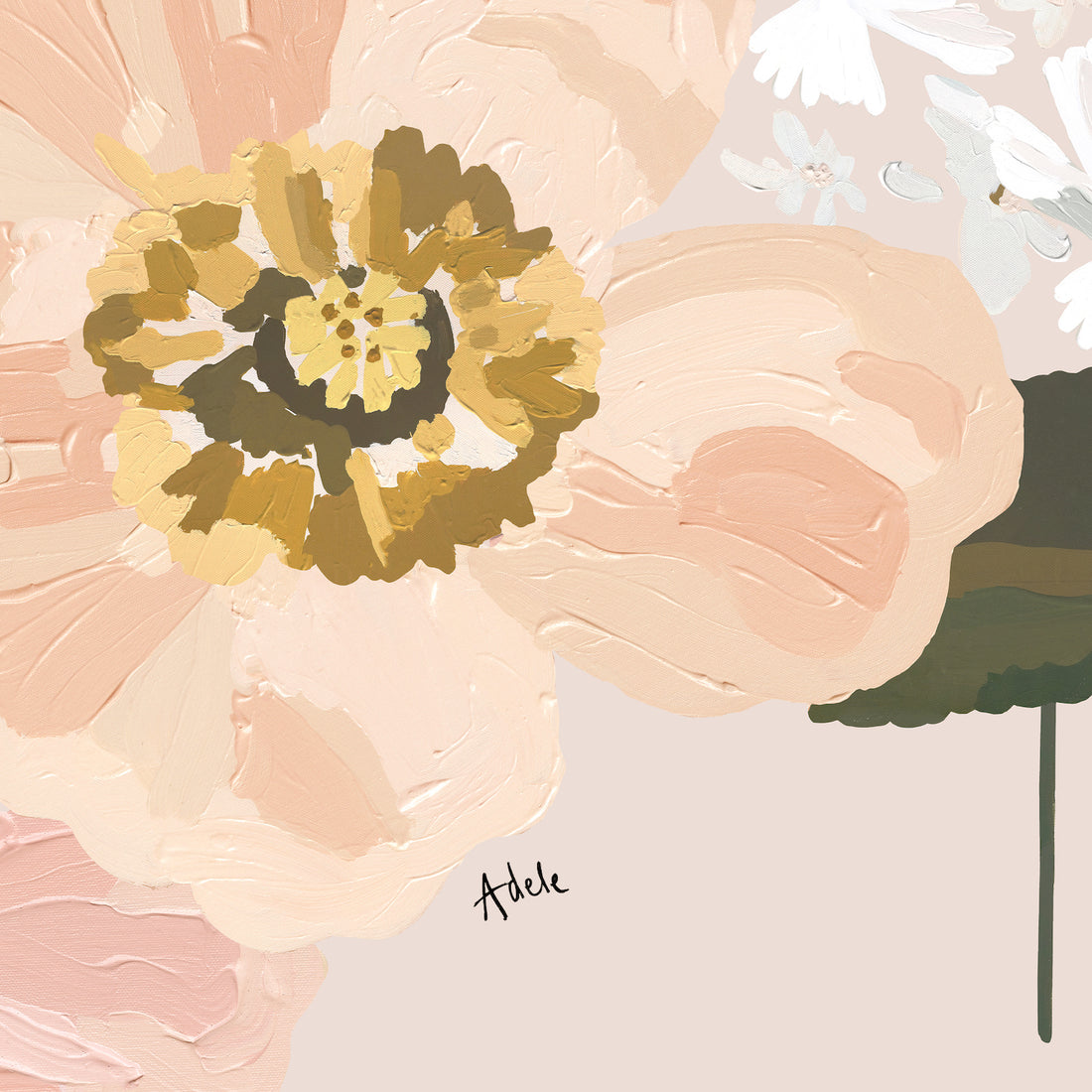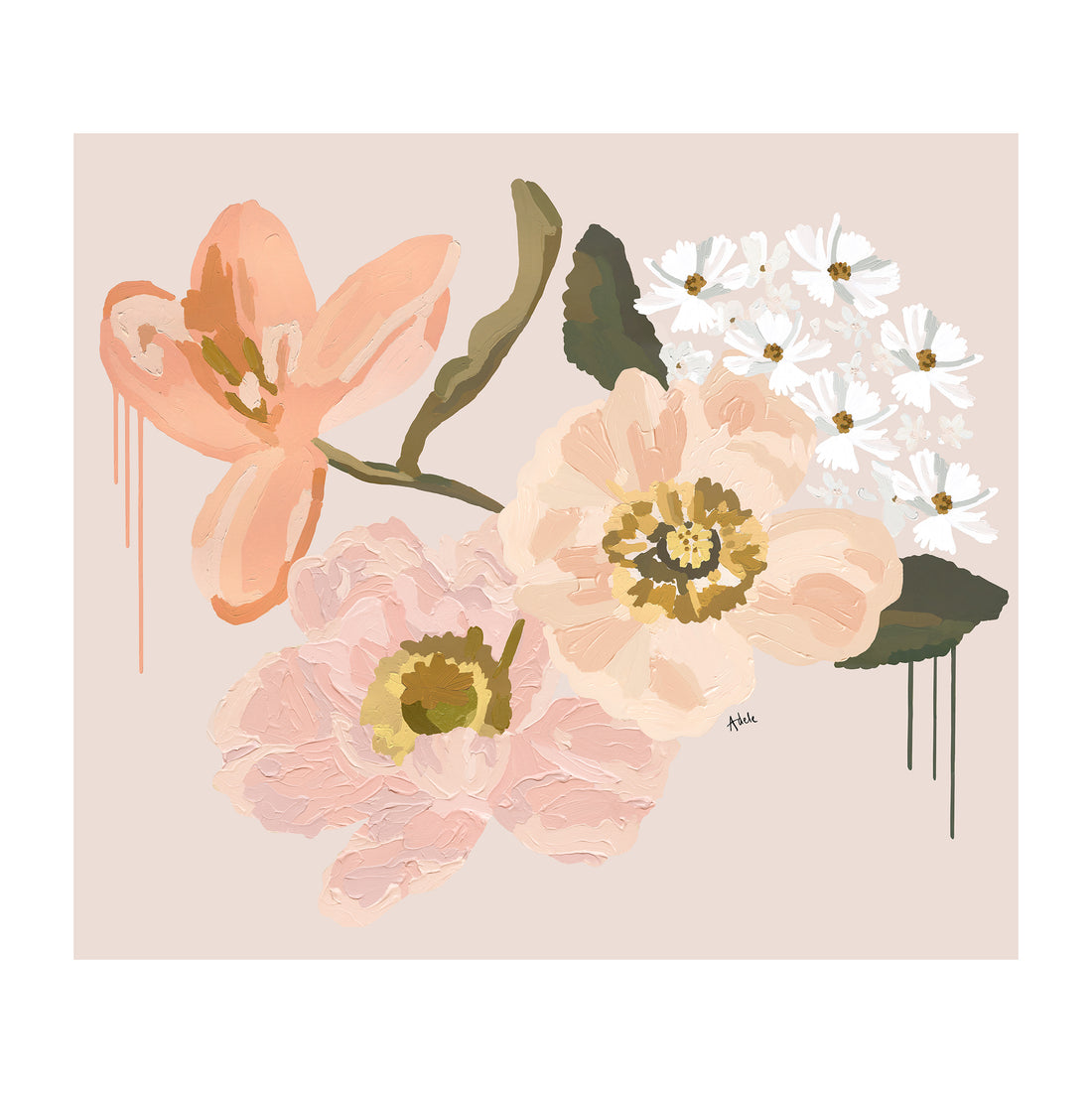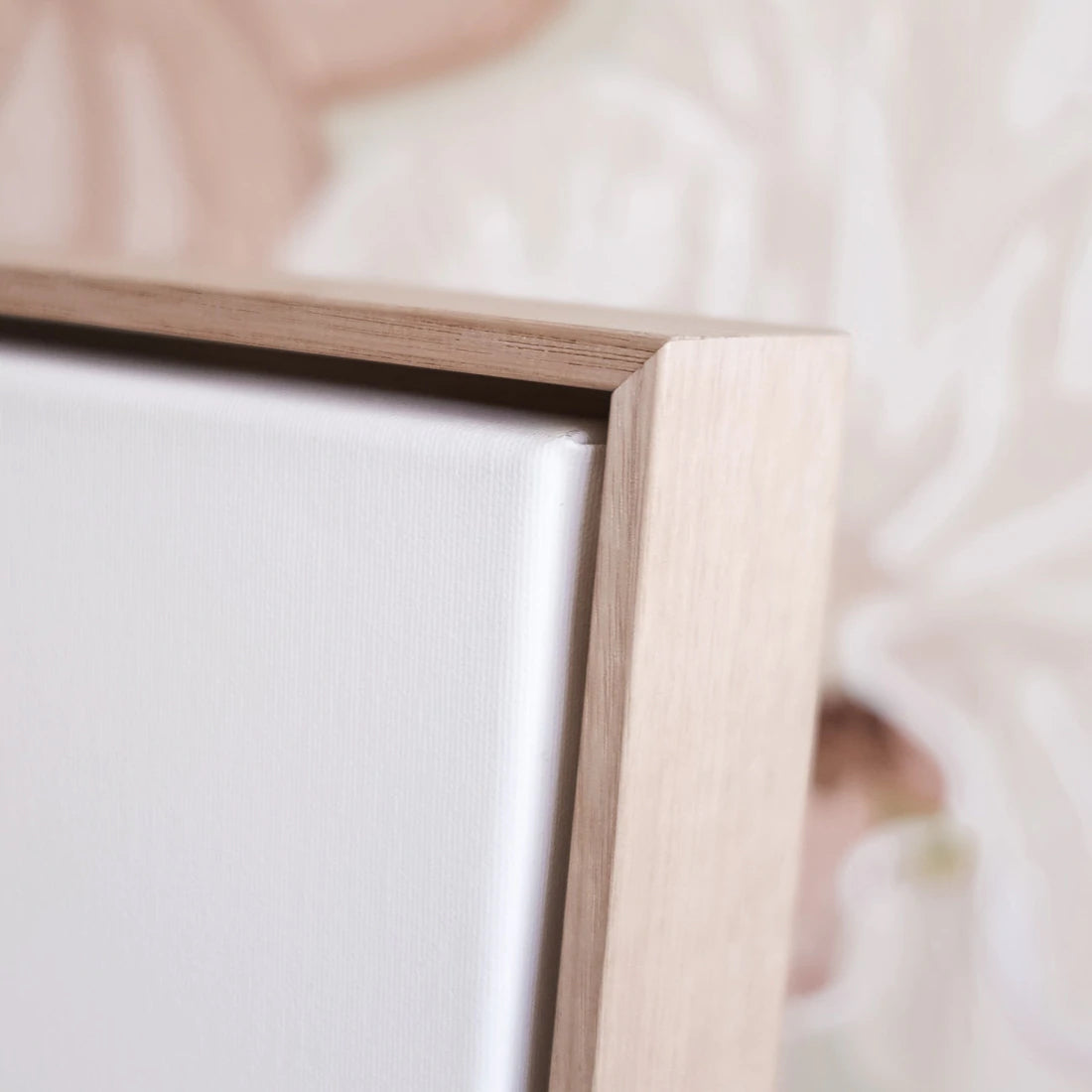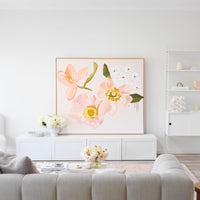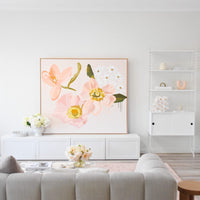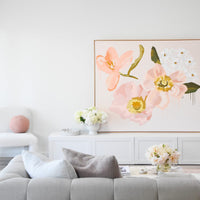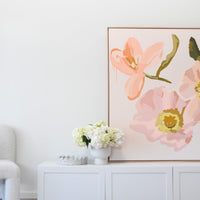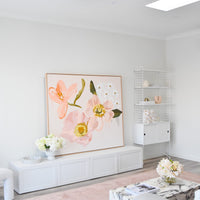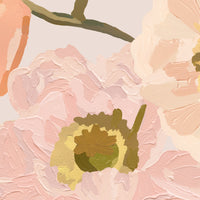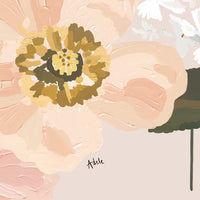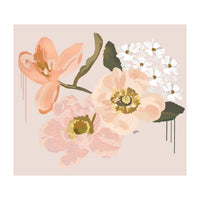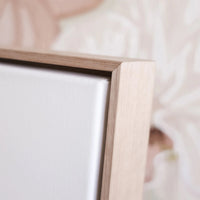 Introducing a super limited edition canvas print. This is my most exclusive print as there are only 20 prints per size ~ available framed or unframed.
A commission piece created for the beautiful Tara Wokulski of Coco Camellia remastered and made into a new print. I've added more detail to some of the floral elements which you can see in the closeup images below.  
Tara has styled this so beautifully and you all LOVED it so much that I had to make it available for you 🤍🤍💫 This is a statement piece for sure.

"When Adele and I decide to create magic together, it was the easiest collaboration I've ever been a part of to date!
Adele just knew my vibe, my style, what I adore and put it all down on canvas with paint. The tones, the texture, the flower choices couldn't be more Coco if she tried." - Tara.
Limited Edition of 20 per size.
 
Please note that all styled images feature a large 160 x 140cm print of 'Peace'.
 
Vibrant, superior colours printed with archival ink on premium 380gsm cotton blend canvas.
 
FREE SHIPPING AUSTRALIA WIDE.

__________________________________________
 
All 'unframed' canvas prints come rolled in a tube (canvas does not come stretched). 'Unframed' canvas prints come with additional 5cm all the way around to allow for stretching.
 
Framing: Tasmanian Oak shadow box frame. 
 
Both framed or unframed limited edition prints are made to order ~ please allow approximately 3-4 weeks for delivery.

*please note colours may appear slightly different on various screens and devices. The edge to edge image depicts the scanned artwork and is the closest reference to the print colour you will receive. Be mindful that photoshoots and styled imagery you see may have filters or be brightened when editing, but I promise you will adore your new piece up close and it is even better in person.